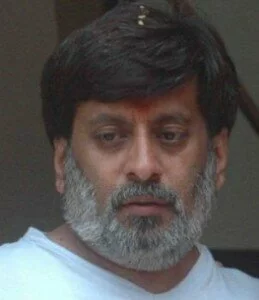 Rajesh Talwar who is facing trial along with his wife Nupur Talwar for allegedly killing his teenaged daughter Aarushi and domestic help Hemraj in 2008, his interim bail plea will be heard in Supreme Court in the Aarushi-Hemraj double murder case today.
On the intervening night of May 15-16, 2008, Talwar's daughter Aarushi found dead at the family's Noida residence and the body of domestic help Hemraj was found dead on the terrace the following day.
Although AK Ganguly and JS Khehar, a bench of justices, had rejected the couple's appeal last week, now will hear the petition for interim bail in the sensational murder case.
However the Supreme Court rejected their appeal to quash criminal proceedings against them. The Ghaziabad magistrate's order was completely verified and justice that taking cognisance against them and putting them on trial.
The bench defined its statement, "We feel constrained to observe that the court should exercise utmost restraint before interfering in the magistrate's order," by adding "The magistrate has applied his mind to come to the conclusion of taking cognisance in the case".
Initially UP Police had made investigation over the case and had arrested Aarushi's father on May 23, 2008. And afterward this had carried out by CBI.
While the CBI had filed a closure report on the twin murder case having no evidence, then Rajesh Talwar was granted bail in 2008.
However the closure report rejected by court and asked them to face trial.