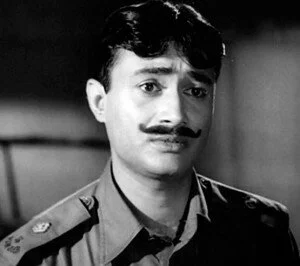 The country wake-up with a very shocking and bad news this morning, the legendary Bollywood actor Dev Anand has passed away in London last night following a cardiac arrest.
He was also know as the 'Evergreen Romantic Superstar' of Indian cinema. The actor was 88-years-old, and super actor from the industry.
Meanwhile, Dev Anand was in London for medical check up as he was not feeling well for past few weeks. It is said that his son Sunil was with him when he breathed last.
The Evergreen actor of Bollywood, Dev Anand has started his career as an actor in 1946 in Hum Ek Hain. His first super hit film was Ziddi which was released in 1947, and the actor never looked back thereafter.
Dev Anand has given countless superhit film to the Hindi Film Industry like Paying Guest, Baazi, Jewel Thief, CID, Johny Mera Naam, Amir Garib, Warrant, Hare Rama Hare Krishna and Des Pardes.
For his remarkable contribution to Indian cinema, Dev Anand was honoured with the prestigious the Padma Bhushan in 2001 and Dada Saheb Phalke Award in 2002.
The legendary actor set-up his film production company Navketan International Films in 1949 and has produced more than 35 movies.
Share this:
Facebook
Digg
Reddit
Email
StumbleUpon