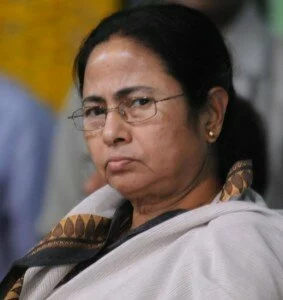 Issue of approval for operationalising NCTC, controversial anti-terror hub of Home Minster P. Chidambaram, is tracking on a formalization platform that has no definite route as Centre failed to convince states on operationalising NCTC.
The major hit is from West Bengal chief minister Mamata Banerjee who with Non-Congress chief ministers Odisha's Naveen Patnaik, Tamil Nadu's J Jayalalithaa, Gujarat's Narendra Modi and Sukhbir Singh Badalare expressed their great disapproval over the formation of the NCTC at the CMs' conference on Saturday.
Although, the Centre is trying its efforts to get a nod from chief minister, assuring that before taking any decision, states will be taken into confidence.
Main reason behind minister's disagreement is because when NCTC will operationalised, it may lower their position on certain 'anti-federal provisions' in the February 3 order on the NCTC. They asked Centre to left out the standard operating procedures (SOPs) on operations by NCTC as per these NCTC will have full authorities to unilaterally arrest or search a suspect when required without confirming the state govt, though within the jurisdiction of a state.
According to SOPs listing powers and functions of the anti-terror hub's Standing Council, operations of anti-terrorist wings will be undertaken with the state police and that. Even if NCTC attempt unilaterally search or arrest a suspect in a state as and when it needed, under section 43A of the UA(P)A, the state police would be informed upon such action and handed suspect to the local police for prosecution.
Under section 3.1 and 3.2 of the office memorandum, Director Generals of Police or Chiefs of ATS of all states will be members of the Standing Council of the NCTC specified under section 2(e) of the Unlawful Activities (Prevention) Act, 1967.
SOPs circulated to all state governments for the May 5 conference via Mr Chidambaram's home ministry, explaining the genesis, objectives, structure and powers of the proposed NCTC termed as an effective solely point of control and coordination of all counter terrorism measures.
However agenda for setting up NCTC was undertaken after the Mumbai attacks of 26/11 and was decide to commission on March 1.
But due to huge opposition from side of group of states' chief ministers in wake of violation the autonomy of state governments and attack the federal structure of the country, its operation was delayed.
Unwilling Banerjee claimed NCTC "attack the federal structure, she said, "We are opposing NCTC because there are boundaries for state governments and the Centre. No one should cross the boundaries. NCTC is intervening in state's boundaries. It would destroy the federal structure."
Mr. Chidambaram ensured that Centre will clear the misunderstanding of some of the chief ministers who had opposed. Terrorists do not recognize boundaries, so they have to work together to make the country safe and secure, setting up the NCTC.
Addressing the conference, he said "We have to work together. Working together – State governments and the Central government working together, the Opposition and the Treasury working together, civil society organisations and the government institutions working together – I am confident we can make the country safer and more secure."