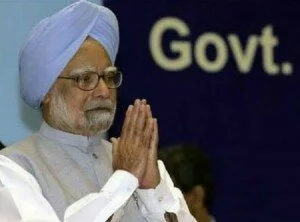 Finally defeated UPA Govt. won its toughest battle in the Rajya Sabha on Tuesday by margin of 105 members' votes over the violent issue of National Counter Terrorism Centre (NCTC).
The contest over NCTC resulted the defeat of BJP and Left Party's amendments that followed by them on motion of thanks to President Pratibha Patil's address to the two houses of parliament.
Shocking fact was that Trinamool Congress MPs who were much critic this issue were not participate in the voting on NCTC as like in Lok Sabha on Monday too.
On Monday, three amendment motions moved by the opposition the Bharatiya Janata Party, the Left and the Biju Janata Dal (BJD) on the anti-terror intelligence hub were defeated in the Lok Sabha.
SP and BSP members voted in favour of the government, while Bahujan Samaj Party (BSP) MPs also walked out during the voting on Tuesday.
Defeated BJP left out from the house after their motion got only 82 votes in favour, expressing sadness over Prime Minister Manmohan Singh's confirmation that nothing would be done to change upon the federal structure of the Indian constitution.
"Nothing will be done that will infringe upon the federal structure of the constitution," Mts. Singh while replied after a discussion on NCTC.
Refusing any change in structure of anti-terror agency that was crucial in "dealing with terrorism and dealing with it effectively", he said, "I think the idea of NCTC and the manner in which it will function are two separate issues. There may be differences on the functioning of NCTC. But I am confident these can be narrowed down through consultations and discussions."
UPA government, meanwhile, address its second victory on NCTC contest after winning its first battle in the Lok Sabha on Monday.