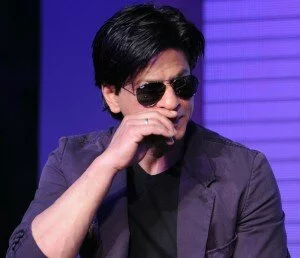 The big cricket tournament is all set to begin today, yes; we are talking about Indian Premier League, IPL 2012.
The King Khan and Bollywood actor Shahrukh Khan, who owns an IPL team, Kolkata Knight Riders, and also a production house, is not much in favour of releasing new films during the IPL season.
While talking to media, the actor said, "The IPL matches usually happen between 8 to 11 pm, so it can affect a film if it is an important match."
Shah Rukh Khan is a co-owner of Kolkata Knight Riders and owns a production house Red Chillies Entertainment.
He said, "I will think about it if I am a producer. I will think twice specially during the middle of the tournament or at the end."
Further, the fifth season of Indian Premier League [IPL 5] will be starting from 4 April to 27 May.
During the first three seasons of IPL, Shah Rukh's KKR did not performed much, but in the fourth season their performance was good. The team managed to reach in the fourth post in the table.
Tagged as: Bollywood, Co-owner of Kolkata Knight Riders, Entertainment, Featured, IPL, IPL 2012, IPL 5, IPL matches, IPL News, KKR, NTN, Shah Rukh Khan, Shahrukhs IPL team

Published by Himmat Mehra in: Bollywood Entertainment IPL
If you like this blog please take a second from your precious time and subscribe to my rss feed!