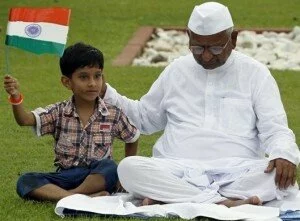 The social activist Anna Hazare and his team members are all set to go for on-day long protest tomorrow in New Delhi at Jantar Mantar.
The Delhi Police is also gearing up to take all required measures of it. A senior police officer told media that around 1000 police personnel will be deputed at the location of protest tomorrow.
In the meantime, Delhi police have allowed conditional permission to Anna Hazare and Team Anna for the protest. Team Anna will be holding protest against the killing of honest men and officers by illegal activities, mafia people and other terror activities.