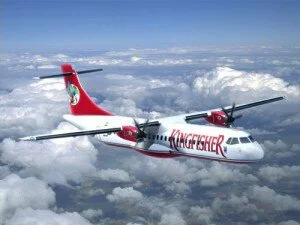 As per report revealed from business sector , Airlines like IndiGo, SpiceJet, Jet Airways, GoAir, Alliance Air and JetLite have been downed for issues like non- reporting of incidents, lack of pilots, proper and regular training, absence of qualified safety officials and non- compliance of safety audits, by the Aviation regulator DGCA
Before these airlines, Kingfisher and Air India Express were come rapped by DGCA for ignoring safety requirements.
However a major weakness found in the carriers sector .A financial surveillance carried out by the Directorate General of Civil Aviation (DGCA) over the proper safety operations, regarding this strict action against them recommended under the Aircraft Rules and Civil Aviation Requirements (CARs).
Issuing time period till next week for rectifying and removing the hurdles identified in the financial audit, all the carriers should come up and defining the tact with time-bound plans.
"A reasonable case exists for withdrawal of their (Kingfisher's) airline operator permit as their financial stress is likely to impinge on safety," Kingfisher released the report.
Calling a prima facie case regarding AI Express, it said it exists for restricting their operations in view of safety issues.
The report also revealed the fact that DGCA have rapped IndiGo for suppressing information on aircraft incidents that do not cause major damage to aircraft or lead to injury or fatality.
Saying the investigation procedures adopted by the no- frill carrier were "improper", the DGCA report claimed that the airline closed investigations into several incidents either without reporting to the regulator or not getting its approval.