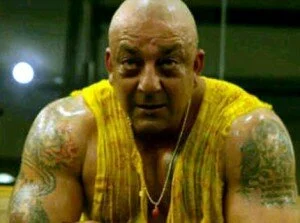 Today, the much awaited film of ShahRukh Khan, Don 2 released allover the world, and with this the second theatrical trailer of upcoming film Agneepath is also released.
Director of the film, Karan Johar posted this on hit social networking site.
The fresh trailer of the film is set to hit theaters with the much expected movie Don 2 starring Shahrukh Khan as Don.
Looking at the hype and the activities on the official social media properties of Agneepath, there is an extremely positive vibe for the movie.
Meanwhile, the director of the film, Karan Johar posted in Twitter, "Will upload the new theatrical promo of AGNEEPATH 2mor…"
The filmmaker is expecting a huge response to his film, as he is getting massive fan following to song 'Chikni Chameli' item song, the response for the second theatrical is expected to be extra special.
On the other hand, Agneepath, which is a remake of the 1990 Hindi film of the same name, is set to hit silver screens allover the on January 26, 2012.
The movie casts actor Hrithik Roshan as Vijay Dinanath Chauhan; Sanjay Dutt as Kancha; Priyanka Chopra as Kaali and Rishi Kapoor as Rauf Lala. Katrina Kaif has already created a tremor as Chikni Chameli.