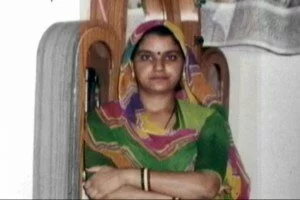 Identifying the place where the Bishna Gang burnt the body of Bhanwari Devi, now Bhawari Devi murder case has finally solved by CBI, The Central Bureau of Investigation, according to sources.
A source report said 4 people are alleged in this case, two people have been arrested and other two are likely to be arrested on Wednesday.
The report revealed that Bhanwari's body was burnt near Osian village. All planning had been made by sacked Rajasthan minister Mahipal Maderna and Congress MLA Malkhan Singh with the help of Sahi Ram.
Sahi Ram was the person who gave the Body of Bhanwari Devi to the Bishna Gang after kidnapping and murdering her in a car.
According to the CBI report, the Bishna Gang burnt her body near Osian. And the main fact that being shocked the CBI that Amarchand, Bhawari's husband knew all about her abduction in advance.
Over all he had involved in the plan of Malkhan who told him to ensure that his wife, Bhawari, came alone to the Billara area. They wanted to kidnap her to ensure that she stayed away from the Mahapanchayat on September 8, 2011.
And for did all this, he was paid Rs 10 lakh by Malkhan Singh.
While Bhanwari was missing from Jodhpur's Bilara area on September 1, but allegation were that Maderna had featured in a sleaze CD with her and had a role in her disappearance.
Soon after that, the minister was sacked from the Rajasthan Cabinet on October 16 and later the CBI arrested him on December 2 and Congress MLA Malkhan was arrested on December 19.