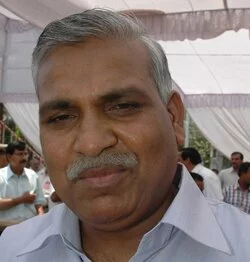 The former Uttar Pradesh minister Babu Singh Kushwaha whose name has filed under National Rural Health Mission scam, has been raided by the Central Bureau Intelligence wing (CBI).
A fresh report has released today that said CBI raided Babu Singh Kushwaha for his alleged involvement in NHRM Scam.
According to the report more than 50 places of UP has been searched by CBI that covered under the Scam of Murder of two Chief Minister Officers.
In fact, CM was accused Kushwaha, a BSP old-timer, OBC leader and Mayawati's back-room boy for his alleged involvement in a NRHM scam till November.
However the case is based on the issue of fraud and irregularities in funds allotted to NRHM.
After registering fresh cases related to alleged irregularities in funds allotted to NHRM, CBI is searching many places in UP that related to this scam.
The major work is also done by CBI on probing Kushwaha's role in the murders.
The BJP inducted Kushwaha into its fold ahead of the assembly elections in UP next month.