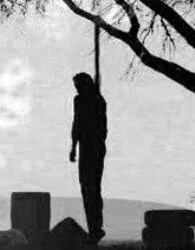 On Thursday, at the Government Medical College and Hospital (GMCH), Sector 32, a patient commits suicide. He is a 52-year old patient whose name is Saravjit Singh, who attempted to commit suicide by jumping from fourth floor of GMCH on Thursday. His reason to attempt such act is still not clear. Saravjit was suffering from a kidney problem had undergone an operation.
During the last nine months, two leading medical institutes in the city PGI and GMCH, Sector 32, have witnessed five suicides of patients undergoing treatment. In fact, 14 out of the around 29 suicides were committed by patients suffering from different ailments in the city this year.
"Saravjit's condition is very critical and his family members hinted that he was upset." SHO of the Sector 34 police station Kirpal Singh gave such statement to the media. Saravjit fell on the second floor, and his condition is critical.
By stressing that it was responsibility of the kin to make patients realize the value of their lives, a psychologist, Jitendra Mohan said,"A patient takes such vulgar step when he loses all hope of survival, but our alert attendants can understand his mental state, while observing his activities and attitude." Read the rest of this entry…
Comments Off