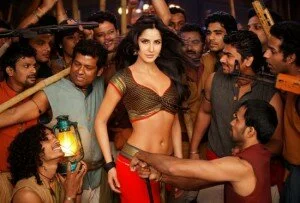 Today, success factor of Bollywood for actress is performing item numbers.
And higher number of clones your effort spawns is being a peak successive point of Bollywood carrier.
However the releasing date of "Agneepath" is of 26 January ,but work of Bollywood copycats are being started as several me-too attempts of Katrina Kaif as Chikni Chameli.
Shweta Bhardwaj's item song Chaalis Chauraasi and Veena Malik's are of 'Chhanno' are two songs that resembled and copying the Katrina's moves.