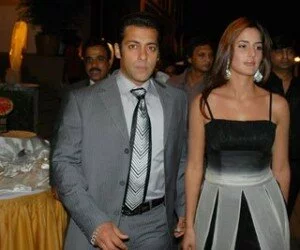 As per fresh report, the Dabangg Salman Khan and Katrina Kaif, the one of the hottest couple of the Bollywood will celebrate New Year's Eve together in Dubai.
A New Year party will has located in Dubai under the Salman Camp. Many celebrities will be invited for this party.
Although Katrina kaif who is in London, busy in celebrating Christmas with her family, might cancel her holiday while she receives an invitation for Salman Khan's New Year bash in Dubai.
A source very close to her said,"There is a possibility that Katrina may fly down to Dubai to be with Salman and his family. Bhai has invited her to join the celebrations, but since Katrina is busy throughout the year, she makes a point to be with her sisters and mother no matter what."