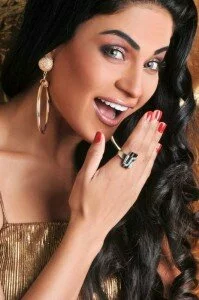 Actors getting mobbed in public happen to be a very common affair. But things can turn a bit complicated if a production house isn't well aware of any of their star's popularity among the masses.
This is what happened on the sets of Navin Bhatra's directorial movie "Supermodel".
As the film shoot taking place in Fiji, its cast and crew was busy shooting in and around that area.
And so was Veena Malik, who playing the Female lead in the Film. Bollywood Starlet Veena Malik isn't just adored by fans in India and Pakistan, she has admirers around the world.