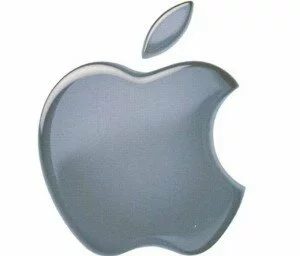 The one and only largest electronic company Apple, the first iPhone unveiling firm recorded double quarterly profits this year in iPhone sales.
There are so many big rivals in the market like Google Android phones that are capable of beating Apple's oldest, but competitive product.
Records showed that Shares price of the world's most valuable technology company, bing high to 8 percent and Apple Inc's fiscal second-quarter revenue jumped to $39.2 billion, 59 percent more than a year earlier and 6.5 percent higher than analysts' average forecasts.
Apple's iPhone 4S is more demanded and helped lift revenue for China, Taiwan and Hong Kong five-fold. Around 35.1 million iPhones have been sold by company – which account for about half its quarter revenue.
This growth of Apple is still without cooperation of China Mobile, if once it makes then this will surely make a historical growth momentum. Apple has global partnership of iPhones except China, the world's largest mobile operator country.
While discussing with reporters, Mike Fang, a fund manager at Paradigm Asset Management based in Taipei said, "The room to grow in China is still very large, especially because Apple hasn't started working with China Mobile. Once they start cooperation, it'll keep the growth momentum going even in Q2 when global iPhone 4S sales are expected to drop."
Apple iPhones' low price is without any compromise with growth that result its gross margins to 47.4 percent. The company finally plans to share its revenue with investors through a quarterly dividend.
Moreover, International iPhones has a big legal battle with along listed rivals such as Samsung, HTC Corp and Motorola in the United
States and other countries based Android phones manufacturers. If a fair agreement offered to the Apple Company, it said then it wants to settle and compromise, otherwise not.