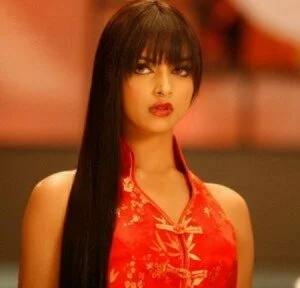 The latest Bollywood buzz is that director Ramesh Taurani has lashed out at Bollywood actress Deepika Padukone, condemning her of exceptionally unprofessional behaviour.
Earlier, the actress left of Taurani's under-production film, Race 2, citing a prolonged delay in the shoot.
Talking to media, the filmmaker said, "I will ensure that Deepika pays bigtime for being so unprofessional and unethical."
Meanwhile, Taurani also filed a formal complaint with the Association of Motion Pictures and TV Programme Producers (AMPTPP) and Cine & TV Artistes' Association CINTAA.
Further talking to media, he said, "I have full faith in these associations and I'm sure justice will be done.Strict action should be taken against her so that no one ever repeats such an act."
Director Taurani has already invested more than 21-crore for this film which casts Saif Ali Khan, Sanjay Dutt, John Abraham and Bipasha Basu.
Though, actress Deepika Padukone denied to gave any comment on such allegations.
But, a source close to her said, "Constant delays are the reason for Deepika's inability to do Race 2. Despite a delay of over a year, she tried to adjust her dates and shot for two days. But again she was informed that the schedule is changed. She would have liked to do the film but with a new set of dates emerging every now and then, she couldn't juggle her dates any longer."
The source said, "She has conveyed her apologies to Ramesh Taurani and returned."
On the other hand, the filmmaker Taurani is no mood to accept Deepika's apology.
He said, "I have been in the industry for 25 years and worked with all big actors. I've never experienced a behaviour like this before. After a full week of shooting, she can't just back out so easily."
Tagged as: Bipasha Basu, Bollywood, Deepika Padukone, Entertainment, Featured, John Abraham, NTN, Race 2, Ramesh Taurani, Saif Ali Khan, Sanjay Dutt

Published by Himmat Mehra in: Bollywood Entertainment
If you like this blog please take a second from your precious time and subscribe to my rss feed!