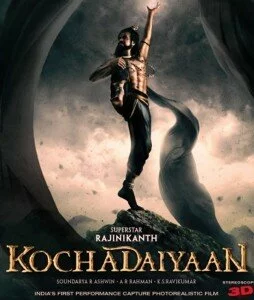 As per the latest Bollywood buzz, the young and talented actress Deepika Padukone will romance Tamil superstar Rajinikanth in his next big budget film named Kochadaiyaan.
While talking to media, an official from the film said, "Deepika Padukone has been confirmed as heroine in Kochadaiyaan."
Moreover, actress Deepika Padukone had been selected opposite to superstar Rajnikanth in his Rana, since suspended after he fell sick on the first day of the film's sets in 2011.
On the other hand, the Rajinikanth's younger daughter Soundarya gave his die-hard fans, who had performed special poojas as well as all kind of prayers for his recovery from a reported kidney ailment, has brought some cheer to his fans by announcing that she would direct her father in Kochadaiyaan, believed to be a period flick.
In addition, the very first look of the film is out in media, and it has gained much popularity, a still with Rajnikanth sporting six-pack, beard and a yogi-like hairdo, setting off expectation about the film amid cine-buffs.
It is further reported that the star cast of Kochadaiyaan, which will be a hi-tech 3D film, Bollywood actor Jackie Shroff, another top Tamil star R Sarath Kumar and many others.
Tagged as: Bollywood, Deepika Padukone, Entertainment, Featured, Katrina Kaif, Kochadaiyaan, NTN, Rajini kochadaiyaan, Rajinikanth, Rajinikanth kochadaiyaan first look, Rajinikanth kochadaiyaan stills, Rranbir Kapoor

Published by Himmat Mehra in: Bollywood Entertainment
If you like this blog please take a second from your precious time and subscribe to my rss feed!