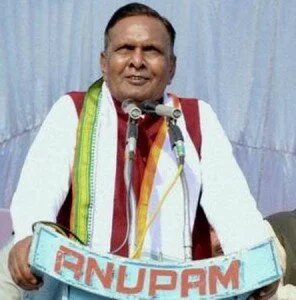 Assembly poll campaigning seems to be more important for top party leaders and each wants raise highest vote with any hook and crook. This time the worst weapon in campaigning used is "sub-quota for minorities."
As like law minister Salman Khurshid, the Union steel minister Beni Prasad Verma also remarks while he addressing a rally in Farrukhabad in UP on sub-quota for minorities.
Reacting on his remarks, The Election Commission on Saturday issued notice to Verma and called that prima facie it was a violation of the model code of conduct.
All such informed to EC by the video recordings of Verma's speech at a rally that is now in hand of it as evidence.
In video recording of rally, Verma has been seeing to say, "Reservation for Muslims will be increased and if the EC wants, it can now issue a notice to me."
While examining the recordings, the commission said, "It is evident from the above statements of Shri Beni Prasad Verma that he was well aware that by making such utterances, he was violating the model code of conduct and yet he deliberately and willfully did the same."
It called that a prima facie satisfied by making the aforesaid statements and completely violated the model code of conduct.
After Salman Khurshid, Verma is the second case in which any Minister took EC action over sub quota for minorities as supporting fact in polling.
But now Election Commission has in active form and has taken strict actions against prima facie. It has also taken serious note of Verma's remarks, particularly for daring the poll body to take action against him.
Verma, meanwhile, has of 2 days time period for defining his position as to why action should not be taken against him for violating the provisions of model code of conduct. He must reply by 5pm on February 20.
Although Congress general secretary Digvijay Singh and Union law minister Salman Khurshid were seen in a full support in rally stage to Verma, but Verma will have to face EC strict decision if he fails to reply to notice under the time period.
Tagged as: Assembly poll campaigning, Beni Prasad Verma, Congress, Digvijay Singh, EC, Election Commission, Featured, India News, Muslim Quota, NTN, Salman Khurshid, UP

Published by Himmat Mehra in: General News India News
If you like this blog please take a second from your precious time and subscribe to my rss feed!