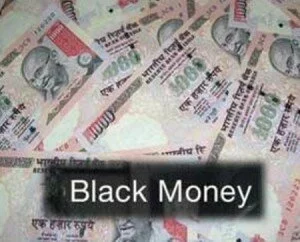 The big governance issue is of corruption in form of Black Money deposited in the banks of across the country.
The Central Bureau of Investigation (CBI) Director Ambar Pratap Singh today made it clear that for exempting from tax around 500 billion US dollars (nearly Rs 24.5 lakh crore) have been illegally deposited by Indian depositors in banks abroad.
Inaugurating first Interpol global programme on anti-corruption and asset recovery, Mr. Singh recalled a verse from the ancient Indian scriptures which says 'Yatha Raja Tatha Praja' or we can say, "If the King is immoral so would be his subjects".
Singh insisted that India has suffered from several facts of corruptions that do not deal with on level. There is no single unit that fighting against corruption that is now built a big threat for Indian Govt.
The crucial fact is that some corrupt Indians have played major role to access this crime. It is clearly reported by Swiss authorities who claimed that their largest depositors are to be Indians.
Mauritius, Switzerland, Lichtenstein and British Virgin islands are other countries where Indian illegal money is deposited in tax havens which we calling Black Money.
Mr. Singh accepted that there is mismanagement in legal systems along with development of new methods of financial flows and communication technology. These have made it easier for the corrupt to conceal and stash away stolen wealth and difficult for the anti-corruption authorities to arrest corrupt.
For stopping this, Global training programs are necessitates that are enhancing the knowledge of investigators in tracking assets created out of corrupt and criminal acts. More accurate designs of development program are required that provide more transparency and accountability.
There are no boundaries for criminals to make quick transfers from account to another in a matter of hours. But for anti-corruption agency, to track them is a big timing process.
Singh said, "Managing the asset recovery investigation is a complex, time consuming, costly and most importantly requires expertise and political will."