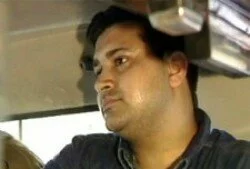 According to latest reports, the main accused of model Jassica Lall's murder, Manu Sharma, is guarded by policemen as he walked to Patiala House court in national capital.
He is facing a life sentence at Tihar jail for killing model Jassica Lall at a party in 1999 as she refused his demand for a drink, has been granted parole.
Manu Sharma was granted bail by the Delhi High Court yesterday. The court granted him five days bail, from November 21-25, so that he can attend his brother's marriage, but on the condition that he will now go to any clubs or discos.
Talking to media, police official said that Manu is said not to go out of Karnal and Ambala, where the marriage party is planned.
Talking to media, Delhi police official said, "The last time Sharma was out on parole was for a month in September-October 2009, to be with his sick mother."
He said that Manu was given month long bail, but during that period he was seen in clubs and parties at Delhi's most expensive nightclubs, and his mother was found at promotional shows in Chandigarh.
While talking to media, Justice VK Shali said, "For all these years you have not reformed; you went to a night club and got into a brawl."
On the other hand, A shocked Sabrina Lall, Jessica's sister, said, "My sister can never come back to attend any family function, so why should her killer? We know what he did last time… I am surprised how he manages to get parole again and again."