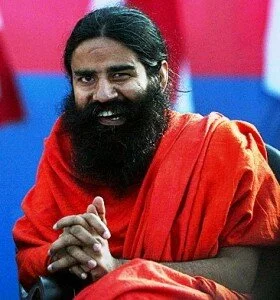 The Delhi Police today informed that there is no proof of against Baba Ramdev allegedly promotes enmity between religious groups at a press conference in January.
In last month of January, while the ink pouring incident had happened with yoga guru Ramdev, then Kamran Siddique had filed a petition in court against Ramdev to provoke his supporters to assault him.
Siddique is the suspected ink thrower who sought action against Baba Ramdev for allegedly speaking against the Muslim community and allegedly beaten up by the yoga guru's supporters after incident.
After this case, Siddique was filled another separate case as addition to it, of promoting enmity between religious groups.
The positive response in side of Delhi police has come with direction of court which at its last hearing sought o evidence that show Ramdev to be accused for the ink pouring incident.