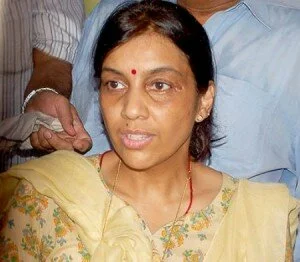 Aarushi Murder Case turned into another controversy after Nupur Talwar, mother of Aarushi Talwar who was killed in 2008 at Noida, has blamed Krishna came in contact with Hemraj before the murders.
Nupur Talwar claimed that the Police had found DNA evidence of Hemraj in Krishna's house in the bedsheet and later given to the CBI.
Further she said the clothes the Talwars wore on the night of Aarushi's murder, only had her DNA and not Hemraj's.
By stating all these tragic facts, Mrs Talwar requested the Supreme Court to review its January 6 decision of declining to close the case against the dentist couple and hear petition in open court.
On the demand of Nupur for a DNA mapping under CBI scientific probe, the Supreme Court will now hear the review petition in the open court unlike other case in which review petitions are decided by the judges in their chambers.
However it was the Supreme Court which rejected the Talwars' plea on January 6 this year, to close the case against them and directed them to stand trial before Ghaziabad special CBI court.
Tagged as: Aarushi Hemraj Murder, Aarushi Murder case, Aarushi's murder, CBI, Delhi, Delhi Police, DNA, Featured, Hemraj, India News, NTN, Nupur Talwar, Supreme Court

Published by Himmat Mehra in: General News India News
If you like this blog please take a second from your precious time and subscribe to my rss feed!