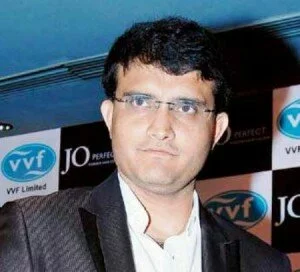 The fresh rift between the Indian cricket team captain MS Dhoni and opener Vireneder Sehwag is now thing of past. Yes, this is true. The declaration was made by former captain Sourav Ganguly.
As per reports, the former captain Sourav Ganguly said in a press release that he had a talk with Sehwag and Sehwag said that everything is fine between him and Dhoni now.
However, there were reports of rift between MS Dhoni and Vireneder Sehwag had showed India's tour Down Under where the Indian captain had publicly comes in support of the rotation policy, saying a thing and two about the aging legs of the senior players, to which Sehwag had objected to in a press conference.
When asked to Ganguly that if Dhoni wants to play with fixed set of players, he said every captain has his own opinions and no one is perfect.
He said, "May be Dhoni believes that this team can win because no captain wants to lose."
However, the former captain told in media that Dhoni would have given chance to young players like Manoj Tiwari and Ashok Dinda if he were the captain of India.
Talking about his home team, Sourav said Bengal have three good players in Manoj Tiwari, Ashok Dinda and Wriddhiman Saha.
Sourav Ganguly said, "They are of international standard. So it's a good sign for Bengal. Apart from them, there is also Mdohammad Sami who is also a good player."
According to him, Laxmi Ratan Shukla's have bright chances to play for national team. He said, "Laxmi is probably playing his best cricket now. He is an all-rounder which a team needs. If he plays some more good series then I am sure he will get in."