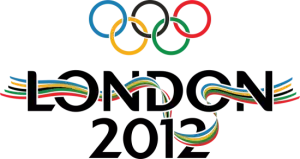 Indian Olympic Association faces much difficulty over the row to drop sponsorship of the event by Dow Chemicals as the London Games' sponsor, linked to the Bhopal Gas tragedy of 1984 which claimed thousands of lives.
India does not want that IOC approach the Dow Company for Olympic sponsorship and by acting on its efforts, it tried to convince the IOC to drop its decision. But it has failed to do the same and being angered from Dow, a "failure" Indian Government decided to "go beyond lesser considerations" and cancel the deal.
Saying that "a boycott will not be the right action" British Prime Minister David Cameron recently stated a statement that he would be "very sad" if India boycotted the London Olympics due to problem over the row of Bhopal Gas tragedy with Dow Company.
As per him, Dow Chemicals is a "reputable company" and his duties are to make sure that the Olympics are properly staged and to ensure that they are not used for industrial or political purposes.
However in heart of Cameron, there is "huge sympathy" for those injured and killed in the Bhopal gas disaster but opposing the decision he said, "By all means, take up the issue with the International Olympics Committee (IOC) but a boycott will not be the right action. I will be very sad for Indian athletes, sad for India, Britain, off course. I will be desperately sad. But I cannot tell people to come."
Being spare from any issue he said, the sponsorship of the Olympics was done by the IOC and it was upto them to chose sponsor. In the 2010 Commonwealth Games that held in Delhi, British athletes had visited here and enjoyed participating and Britain and India were "old friends and old partners."