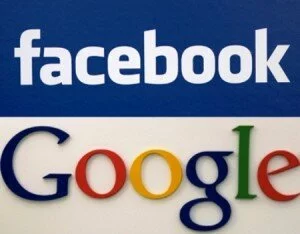 21 social networking sites along with Facebook and Goggle, the trial court have directed them to remove the offensive contents from the site which hurt sentiments of people. And Google India has done as per the court's order that it has removed certain webpages from the internet that deals with objectionable contentment.
But World's most popular website Facebook whose earning has been estimated more than 100 times, said that it is not able to control the working of servers located in United States.
Like Yahoo and Google India, the court had ordered all 21social network websites on December 24, 2011 to reply on the notice issued to them on a complaint by founder of fatwaonline.org Mufti Aijaz Arshad Qazmi under civil case who demanded the removal of certain "anti-religious" or "anti-social" content in form of images of Gods and Goddesses, besides some morphed images of Indian politicians which might hurt religious sentiments.
During hearing, Facebook India filed its compliance report to the court and said it has already removed some contents from the site but does not control or operate the servers that host the website, located in the United States.
Beside this, Facebook filed separate application under incorrect description that website has no entity as Facebook, the correct name of Defendant No.1 is Facebook India Online Services Pvt Ltd.
After hearing from all sides, the court strictly orders all the accused sites to supply evidence material as reply of compliance report.
The counsel of complainant informed that all the hard copies of objectionable content have been given to websites such as Google, Facebook, Yahoo! and Microsoft. The court has given them 15 days time period to comply or face contempt of court.
Tagged as: Facebook, Facebook Google, Facebook India Online Services Pvt Ltd, Featured, Google, Google India, India News, Mufti Aijaz Arshad Qazmi, NTN, Offensive Content, Social networking Sites, Yahoo

Published by Himmat Mehra in: General News
If you like this blog please take a second from your precious time and subscribe to my rss feed!