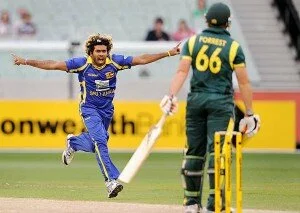 As per the latest cricket news, the Sri Lankan cricketers, who have showed their best performance in the series so far, to reach the finals of the ongoing ODI tri-series by ousting World Champions India, will not get a single amount of their match fee for these matches even after the release of their outstanding payments dating back to ICC World Cup 2011.
it is said in reports that the Sri Lanka's cricketers are likely to get around $5 million in outstanding payments, though, that won't cover the money they ought have made for the present tri-series in Australia, the home team Australia is the third team of the Commonwealth Bank Series.
While talking to media in an interview, the general secretary of the Sri Lanka Cricketers' Association, Ken de Alwi said, payments are set to transferred to players' accounts by Monday.
Further, talking to media, he said, "We are concerned the full contractual terms have not been met by the cricket board, which we are not happy with. Under the circumstances, being paid up till January 31 is good enough for now."
Ont he other hand, the Australian Cricketers Association is also fighting a tough task against Cricket Australia to make sure good contracts for the players.
While talking to press, ACA chief Paul Marsh said, "We think it's a model that has been set up for players to go backwards. Let's just say the benchmark they've set is considerably higher than our historical record in all three forms."