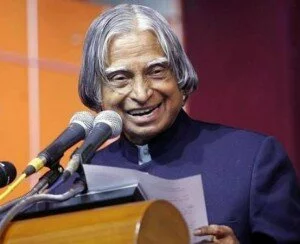 Indian govt. dealing with political reforms need to be one single track for its smooth political platform, but seems that it is not possible for it. Even on the selection of presidential candidate for upcoming elections, there are so many differences between the political parties.
Vice President Hamid Ansari, former Rajya Sabha Deputy Chairman K Rahman Khan and Chief Election Commissioner SY Quraishi are on top of list for the alliance candidate.
BJP that is in favour to stand the Left parties and RJD backed Vice President Hamid Ansari for the presidential post, strongly refused by National Democratic Alliance (NDA) with support of JD(U).
This sharp refusal has come one day after BJP leader Sushma Swaraj on Monday said her party would supports neither finance minister Pranab Mukherjee nor Vice President Hamid Ansari for the top post, no deal with Congress on the Presidential election but was open to former president APJ Abdul Kalam.
Reacting on Sushma's recent statement, JD-U leader and NDA convenor, Sharad Yadav told reporters, "The view that Sushma-ji has expressed is their party's view. There has not been any discussion with us or in the NDA on the presidential candidates."
While asking about strong favour by NDA to Mr. Kalam as presidential candidate, Yadav denied this and said the NDA has not also discussed the issue of whether to support or put up the name of former President Abdul Kalam as the alliance candidate this time, "everybody needed to be on the side of caution on this issue".
According to source's report, there is no problem to Left with Pranab Mukherjee's as alliance candidate but that has to be first proposed by the Congress.
Beside BJP, Samajwadi Party, is also seems to be the major element in the Presidential polls as the party announced that it will favour an eminent Muslim candidate, who could be Ansari, but against "communalising" the elections for the constitutional office.
All in All, BJP got its alias which is not related with the UPA and NDA, seeking to do some damage control as SP with its favour, not the NDA's.