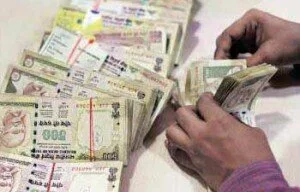 As per the latest business news, the Indian currency further drops 36 paise against the UD dollar and reached the mark of Rs 53.06 per US dollar in early trade Monday.
Further, the fall is considered after the quick gains recorded by the American currency against other peers overseas among the fewer opening in the local equity market.
On the other hand, the Indian currency has recorded a sudden gain of 94 paise to close at Rs 52.70/71 as compared to the US dollar in the earlier session on fresh selling of the United States currency after the Reserve Bank of India (RBI) took steps to slowndown the fall of the Indian currency.
While talking to media, dealers said, "Weakness of the euro and other Asian currencies against the dollar overseas and a lower opening in the domestic stock market mainly put pressure on the rupee in early trade Monday."