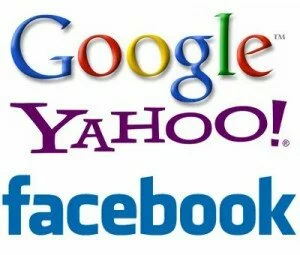 After directing the social networking sites for removing objectionable, offensive content , photographs, videos or text which might hurt religious sentiments by Additional Civil Judge Mukesh Kumar, now after three days of such case, a Delhi court issued summons to 21 social networking sites including Facebook, Microsoft, Google, Yahoo and YouTube .
The summons are issued by Delhi Magistrate Sudesh Kumar on a private criminal complaint , for facing trial for allegedly web casting objectionable contents and also file a report in the court by January 13.
The summons has issued to companies for allegedly committing the offence punishable under section 292 (sale of obscene books etc), 293 (sale of obscene objects to young person etc) and 120-B (criminal conspiracy) of the IPC.
However in his case, the magistrate noted that in the website material submitted by the complainant, Vinay Rai, a journalist, contained obscene picture and derogatory articles pertaining to Prophet Mohammad, Jesus Christ and various Hindu Gods and Goddesses.
The Delhi court announced its decision by clearing the issue and said, "The contents are certainly disrespectful to the religious sentiments and faith and seem to be intended to outrage the feelings of religious people whether Hindu, Muslim or Christian. There are certain degrading and obscene photographs of various political leaders belonging to different political parties and photographs pasted and the language used is also obscene, filthy and degrading."
"I find prima facie that the accused persons are liable to be summoned for offences under section 153-A (promoting enmity between classes), 153-B (assertion prejudicial to national integration) and 295-A (insulting religion or religious belief of any class) IPC," court added.
Although there were four witness with the complainant who submitted the documents, alleged that the contents on these sites were obscene and may lead to "creation of obscene books, pamphlets, papers which can easily be downloaded from these social networking websites affecting the minds of children and were harmful for social harmony and may lead to increase in crime against women also".
Now in order of the court, the Delhi police has been activated to investigate the most of the respondents (website companies), regarding the authenticity of documents filed by the complainant by responding the order of court.