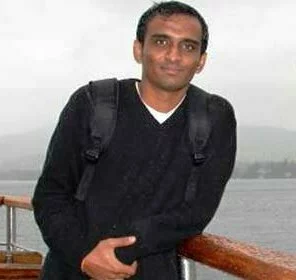 Under the murder case of Indian Anuj Bidve, a postgraduate student of Microelectronics at Lancaster University, the Greater Manchester Police has arrested a 20-year-old Briton, Kiaran Stapleton.
Kiaran Stapleton is the British man, from the Ordsall area, has been charged with the murder of Anuj Bidve, who was shot dead in Salford on December 26.
The Police will show him before the City of Manchester Magistrates' Court today, a source reported.
However Greater Manchester Police has made many developments in Anuj's murder case, further investigation is being made by the Police. A 50,000 pounds reward is still offered for any information regarding the case. A team of the Greater Manchester Police has come to Pune to meet the family of the victim.
In a news conference, Assistant Chief Constable Dawn Copley told reporters, "This remains a complex investigation and the fact we have charged someone does not mean the investigation is complete."
"As such, we are still asking for the public to contact us with any information they may have and there remains a 50,000-pound reward outstanding. We know that the family is extremely distressed that Anuj's body has not been released to them," Copley added.
In fact The Indian High Commission is providing facilities for the process to arrive Bidve's family members in Manchester this week to repatriate the body to India for final rites and British police is also in close contact with the coroner to release Anuj's body to his family at the earliest possible time.