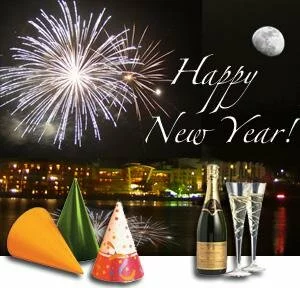 "Unlimited drink in limited time period" this tag has been attached in New Year celebration. Now you can wine at hotels and restaurants until 5am on New Year's Day.
On New Year's Eve, all people celebrate it in hotels and restaurants with enjoying a lot of live music and drink liquor.
That affect the society, so seeing such things the state government issued a circular extending the timings to serve liquor and food in hotels from 1.30 am to 5am for New Year celebrations on 20th Dec.
If people wants to enjoy live music, the party will end at 1.30am. This means, hotels and restaurants will have to stop playing music at 1.30am.
When the Bombay high court rejected the plea for seeking permission to play orchestra in hotels and restaurants across the state from December 31 until 5am, AHAR, the Indian Hotel and Restaurant Association, had filed a petition in the high court seeking relaxation in timings for orchestras too.
Rejection had been made by a vacation bench of Justice ML Tahilyani and Justice Girish Godbole by saying that it was the prerogative of the state government and they would not interfere with its decision.
Although AHAR submitted in court a written permission given by an assistant commissioner of police to Hotel Sant Punjab in Chembur, but withdrawing permission grated to hotels, the assistant government pleader Jasbir Saluja claimed that the permission was granted "by mistake".
By claiming that govt. should make limit on drinking in form of quantity not time period, "It says unlimited drinks, which means unlimited hours of time," contended the counsel for the association.
Justice Tahaliyani observed in lighter vein: "It means unlimited drinks within limited time."
In fact AHAR is trying its full efforts to grant the permission by court being offered unlimited drinks on December 31, but there are no sign made for its proposal of" unlimited drinks for unlimited time".