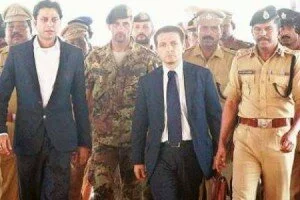 Massimiliano Latorre and Salvatore Girone are two marines whom security detachment assigned to protect the merchant vessel Enrica Lexie from pirate attacks in the Indian Ocean.
Now they have been arrested by Italian Police force yesterday under the allegations of killing two Indian fishermen. As per report, the Marines have remanded in Kochi police custody for three days.
But Indian police has criticized Italian authority's action to arrest the soldiers as against Indian Penal Law because as per them the firing happened in Indian territorial waters.
Leaving the differential fact between states of India and Italy as preferences made any kind of collaboration, Italian foreign minister Giulio Terzi said, "The incident occurred in international waters on an Italian-flagged ship. Contact and collaboration between the two governments are essential to establish the facts in the face of unilateral action being undertaken by police authorities."
Overall incident was happened on 15 February, Latorre and Girone had allegedly fired at a wooden boat carrying 11 unarmed Indian fishermen, killing two of them. But they claimed that they had opened fire to keep off supposed pirates.
Duo was presented before judicial magistrate K.P. Joy who later permitted a police plea for custody for the first three days instead two weeks.
All the clarification has made after three days investigation over what exactly occurred on 15 February on Enrica Lexie.
Moreover having no effective solution come out from a meeting with Indian officials, now a judiciary team of Italy will have come to India, resolving the situation over arresting Marines for killed two Indian fishermen through made discussion on it.