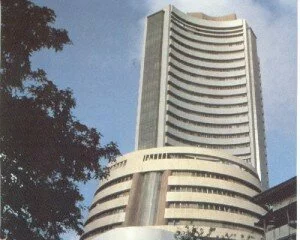 From January 15, foreign individual investors, pension funds and trusts can invest directly to access stock market, a fresh report revealed on Sunday.
In a statement, the government said," The central government has decided to allow qualified foreign investors to directly invest in (the) Indian equity market in order to widen the class of investors, attract more foreign funds, and reduce market volatility."
Indicates that the main motive of govt. to allow for direct invests in equities is to get investor under their confidence to attract money from overseas to bridge widening current account deficit and to liberalise Asia's third-largest economy after a year of big losses on the benchmark Sensex index.
In an interview, The Finance Minister Pranab Mukherjee told media, "The steps that the government is taking should hopefully help restore some confidence in the market."
Although Indian economy has opened to foreign cash from past 20 years, but Govt. new policy helps to remove the different indirect routes that passed by foreign nationals to make investment in stock market as mutual funds, or through institutional vehicles.
Hoping to get positive result from this policy, the risk is of an increased flow of overseas funds in the near-term due to weak market conditions.
The research head at brokerage SMC Global Securities, Jagannadham Thunuguntla informed that at a time when the foreign institutions are reducing their exposure to India, it would not be prudent to expect foreign individuals to start investing in our markets. "We can see some impact of this decision when the stock market conditions improve," he stated in his statement.
However the major fall in rupee against dollar in this year would result a major declining in stock market that led to high inflation, high interest rates, slowing domestic growth. But India has significant number of investors in Europe that keen to invest directly that led India as a long-term promising investment destination at a time the developed world is struggling.
Many economists predict growth below 7% of fiscal year that ends on 30 March.
Further Foreign investors' prediction on the Sensex for this year is it could go as low 12,000 compared with Friday's close of 15,454.