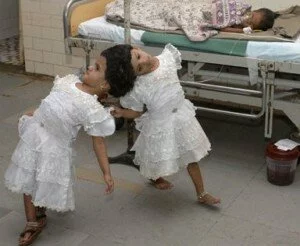 The 9 years old conjoined twins, Vani and Veena wants to stay in the hospital and also have desire to go to school after their operation will complete.
But on the basis of their age factor, it is required for them of having psychological development that they will get only when they interact with outsiders.
However the doctors and hospital authorities of Niloufer Hospital, Hyderabad where both are admitted and their treatment are in processing, advised Veena and Vani's parents to bring them home for their social development.
But Parents are refusing to do same as per authorities. According to them they can not bear the cost of taking care of these twins. Read More